Milk Toffee
If you love fudge, you MUST try Milk Toffee. This is a Sri Lankan sweet made with condensed milk and chunky roasted cashew nuts. Not too sweet, this treat is dangerously addictive and one batch won't last long!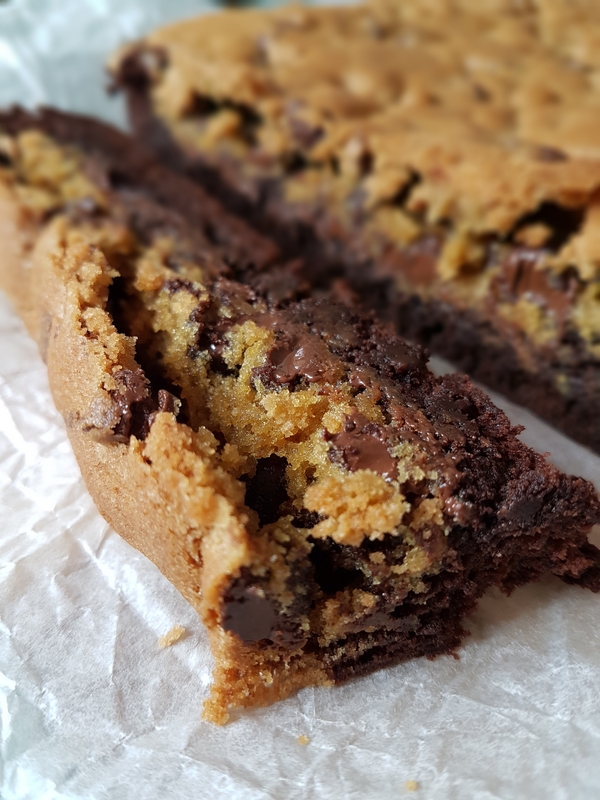 Brookies
Have you heard of 'Brookies' yet? Brookies are the ultimate indulgence – a cross between a fudgy chocolate brownie and a crunchy choc-chip cookie. Both of these all-time classic recipes are literally baked together – two worlds collide to create this decadent treat that is just pure genius!
Lemon Biscuits
Soft, delicate and zesty! Crunchy on the edges and spongy in the middle. A perfect afternoon tea treat. This recipe makes a lot of little biccies, so there is plenty to share!
White Chocolate and Macadamia Nut Truffles
Chocolate Truffles are delicious, BUT just wait until you have tried my White Chocolate and Macadamia Nut Truffles! These are the ultimate indulgent treat! A smooth, creamy, vanilla centre dotted with crunchy roasted macadamia nuts, covered in milk and white chocolate. Heaven on earth. Nothing better.
Classic Peanut Butter Cookies
These cookies should be in every baker's repertoire! This is my mother's never-fail recipe – the biscuits' short texture just melts in your mouth! The crunch of roasted peanuts is my favourite part. These are the perfect addition on your table when you have friends over to enjoy a cuppa for morning or afternoon tea.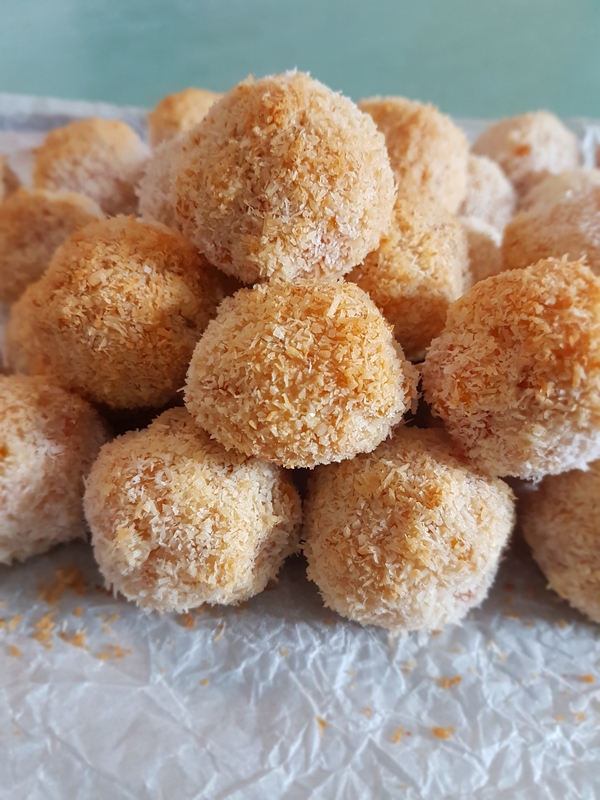 Apricot Balls
Chewy morsels of goodness! These Apricot balls take only four ingredients. A gluten free, quick and easy crowd pleaser, perfect for gifts at Christmas time – or any time really!
Fudgy Chocolate Slice
This recipe is a little bit naughty, but oh so nice! Intense, chocolatey cake with a fudgy consistency topped with an indulgent chocolate buttercream. Ridiculously quick and simple to make for a slice that delivers a definite 'wow' factor. Kids love it, but it certainly pleases the adults as well!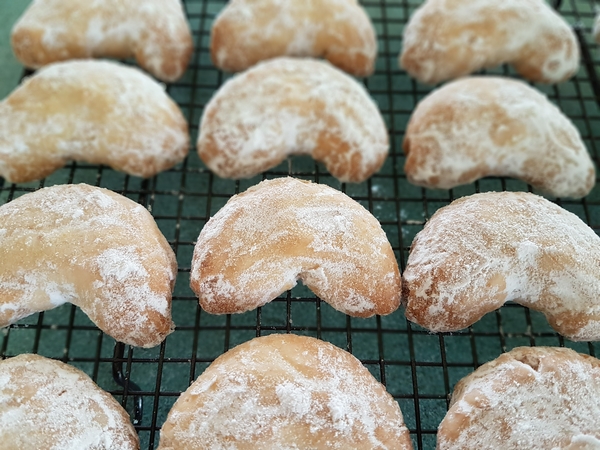 Kourabiedes
This delicious Greek biscuit is enjoyed on special occasions like Christmas. These crescent-shaped delights are super buttery and melt in your mouth. With a similar texture to shortbread, these are made with an exotic mix of almond meal, pine nuts and subtle notes of citrus. A dusting of icing sugar is the perfect finishing touch.
Rum Balls
These moist, chocolatey Rum Balls are sure to be a hit this Christmas (or any occasion really!) Makes a great Christmas home made gift idea too.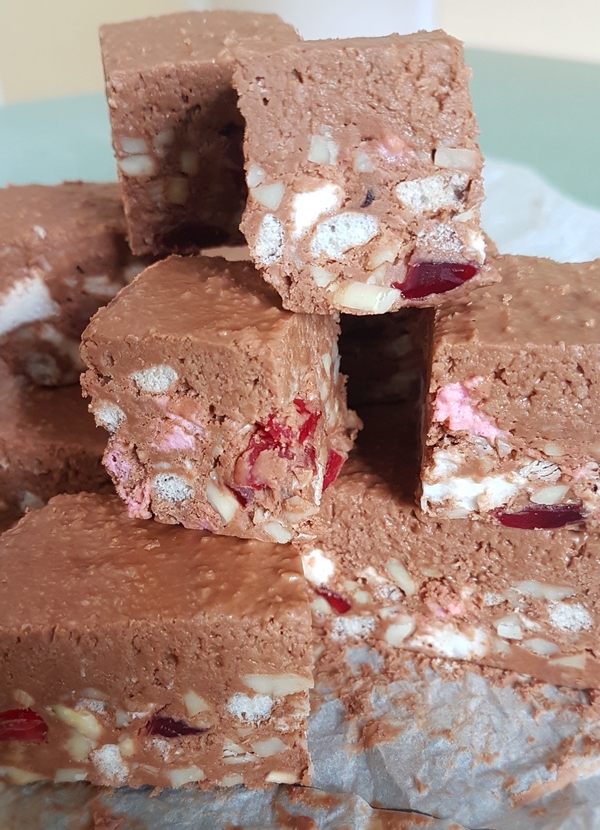 Rough Road
A layer of rocky road, a layer of coconut rough – what do you get? Bec's "Rough Road.' A cinch to make and a delicious outcome every time. Get creative with your choice of additions and customise your own 'rough road!'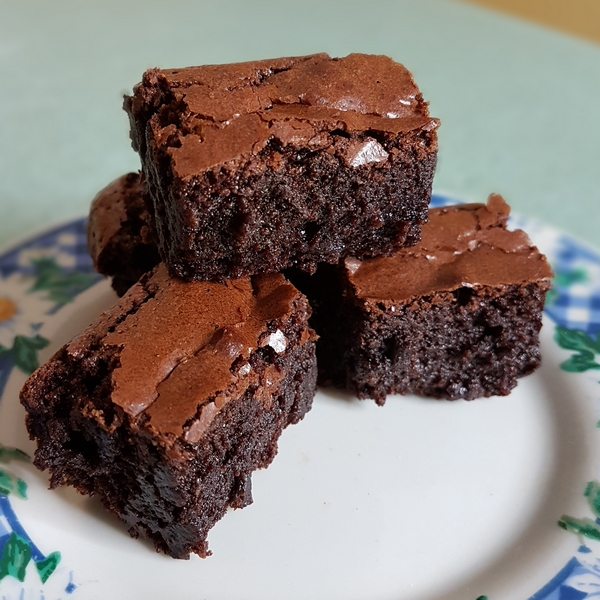 Flourless Chocolate Brownies
Fudgy chocolate brownies made on almond meal. A simple melt and mix recipe that is a cinch to make. Gooey, chewy goodness!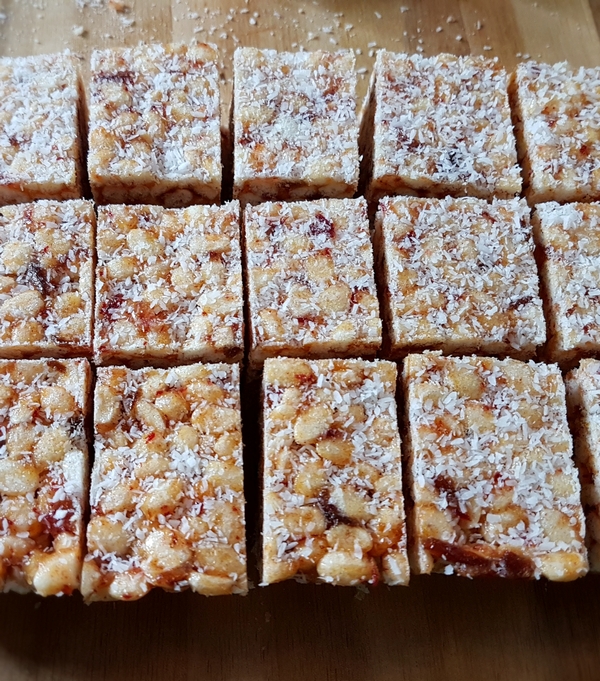 Rice Bubble Date Slice (GF)
This chewy rice bubble bar is a hit with kids and a great lunch box treat. Dates give this slice a yummy caramel flavour, but the best part is, it is super easy to prepare and gluten free!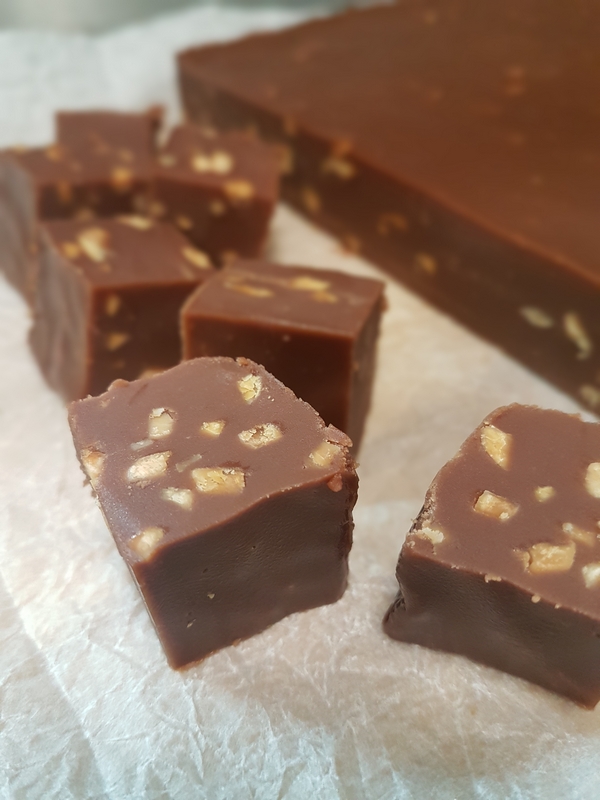 Chocolate Almond Fudge
This fudge is smooth and creamy with a crunch of toasted almonds thrown into the mix! Use this simple recipe as a base for a myriad of other tasty combinations! Get creative and experiment with different chocolate flavours and mix-ins.
Brutti ma Buoni
Easy Meringues! Brutti ma Buoni are crunchy Italian meringues filled with chunky almonds. 'Brutti ma buoni' in Italian means 'ugly but good.' These little meringues may not look pretty, but they sure taste good and best of all they are easy to make and gluten free!
Crostoli
Crostoli are light and crispy, melt-in-your-mouth Italian biscuits. Made from dough, these strips are deep fried and sprinkled with icing sugar. Traditionally eaten at Christmas time and before the period of Lent, these biscuits are insanely moreish.
Choc Mint Balls
Seriously delicious Choc Mint Balls are so quick and easy to make! A great after-dinner treat, perfect for parties and they make a lovely gift for someone special. A clever alternative to Rum Balls at Christmas time.
The Best Coconut Ice
Unlike most coconut ice recipes, Mum's version adds subtle flavourings and special ingredients that help enhance the flavour and texture. Not too sweet, it is easy to keep eating away at this classic homemade confectionary treat. Perfect for giving away as gifts too – your friends will have never tasted coconut ice like this!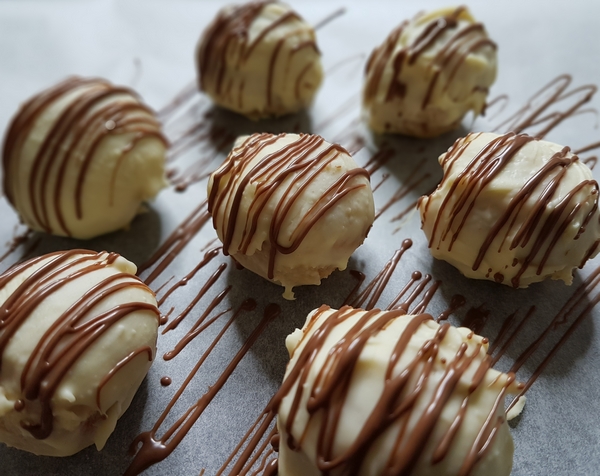 Cake Ball Truffles
Oh my! This little taste sensation is one of my new favourites! Made from cake crumbs, icing and chocolate, these are easy to create and taste terrific! Perfect for creative cooks who want to experiment with mixing flavours and textures. The size is deceptive – it doesn't feel as naughty as a slice of cake! A must try.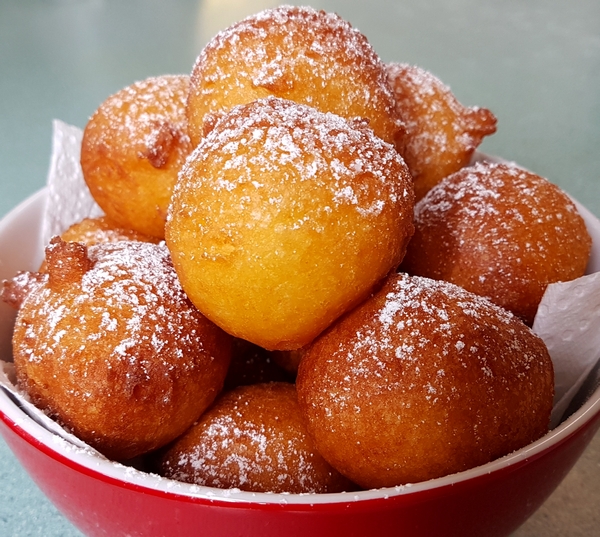 Citrus Ricotta Doughnuts
These Citrus Ricotta Doughnuts are a real treat, and so simple to make! Light and spongy on the inside, slightly crunchy and golden brown on the outside. Cover them with icing sugar and enjoy them while they are still warm. Typically Italian, the subtle citrus flavour is what makes these deep fried gems so special!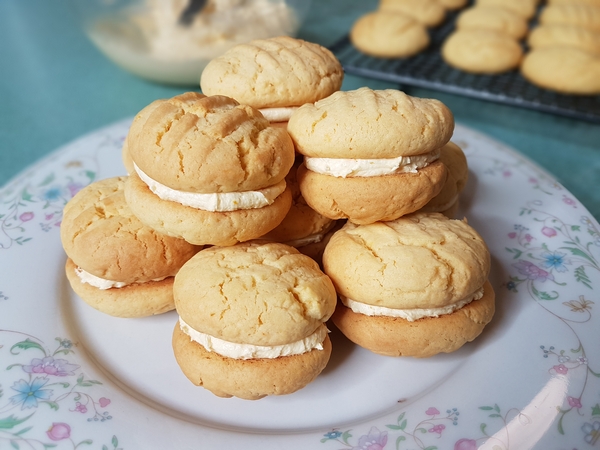 Custard Melting Moments
The ultimate biscuit indulgence. The winning feature of this recipe is the cream filling's flavour combination of custard and orange zest. The biscuit is short and crumbly – delicate and delicious. The perfect match for an afternoon cup of tea.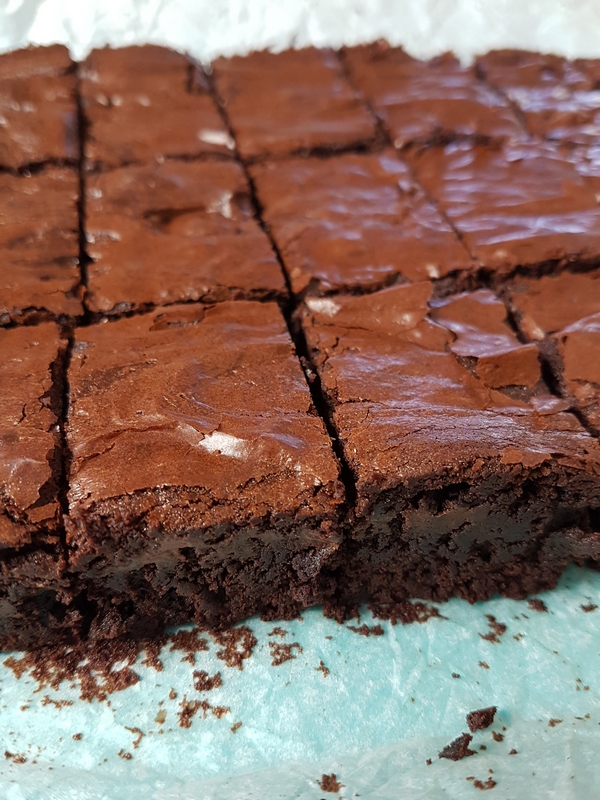 Dark Chocolate Brownies
Perfect for when you want a decadent chocolate hit. The middle is always fudgy and moist, studded with dark chocolate chips. Of course you can eat them as is, but I like to turn these delicious brownies into a dessert by warming them and serving with a generous dollop of vanilla ice cream. So versatile!
Apricot and Almond Muesli Slice
The kids are going to love this yummy lunch box snack, and the best part is, you know what is going into it! Real ingredients = real flavour and peace of mind. This is a great snack for an afternoon cup of tea or coffee for the big kids too!
Caramel Slice
Caramel Slice is an all-time classic! I don't know anyone who doesn't love it, but it surprises me how few people make it. Quit buying it from the shops and have a go at baking it yourself. SO much tastier and it is incredibly easy to make!
Wagon Wheel Slice GF
Wagon Wheels were a childhood favourite. Not only is this Wagon Wheel Slice nostalgic and inviting, but I have made it completely gluten free! Biscuit, raspberry marshmallow and chocolate – three layers of divine deliciousness!
Oreo Slice
Oreo Slice is soooo good! Rice bubbles and pieces of Oreo cookie create a nice crunch, topped with a marbled combination of milk and white chocolate. Perfect for kids parties or any occasion really. Top each piece with a mini Oreo cookie to jazz up the presentation.
Christmas Pudding Balls
This is a variation of my Rum Ball recipe. If you like the combination of rum and raisin, then you will LOVE these bite-sized Christmas puds topped with an indulgent dollop of white chocolate. I love this Christmas treat because it closely resembles a rum ball, but it's just that little bit different for a change.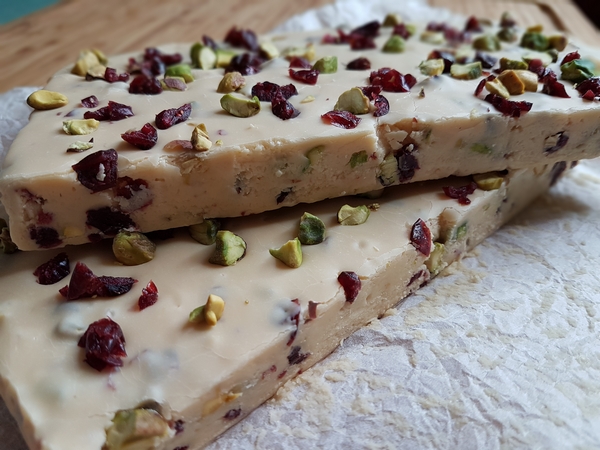 Baileys & White Chocolate Fudge
Baileys and White Chocolate Fudge is divine! Extra smooth and soft – it just melts in your mouth! Topped with pistachio nuts and dried cranberries, this adds a touch of festive flavour, making it a perfect treat to make this Christmas.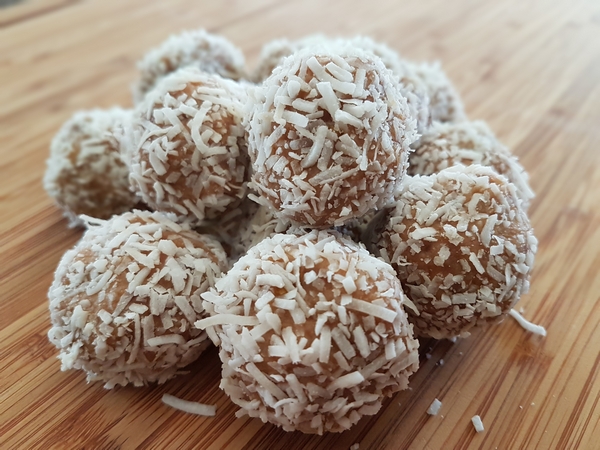 Ginger and Lemon Balls
Ginger and Lemon Balls are delightfully different! A perfect accompaniment to your morning or afternoon cuppa. Warm ginger and tangy lemon flavours marry perfectly in this bite-sized sweet treat.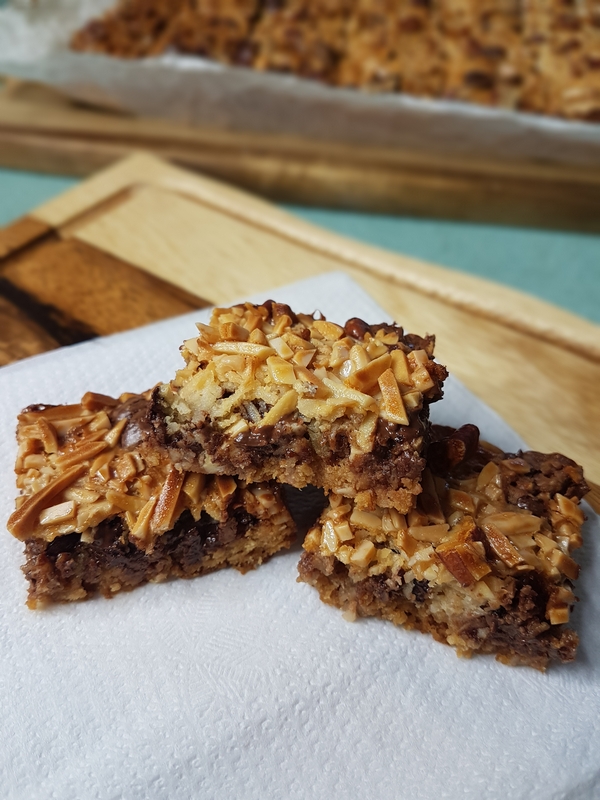 Throw-Together Slice
It's as easy as the name implies! If you are not much of a baker but you need to make a sweet treat for whatever occasion – make this one! It will bring you so much satisfaction when you see how easy it is to make, and how delicious the result is! Crunchy nuts, choc chips and gooey caramel on a biscuit base. Yum! Quick, easy and delicious!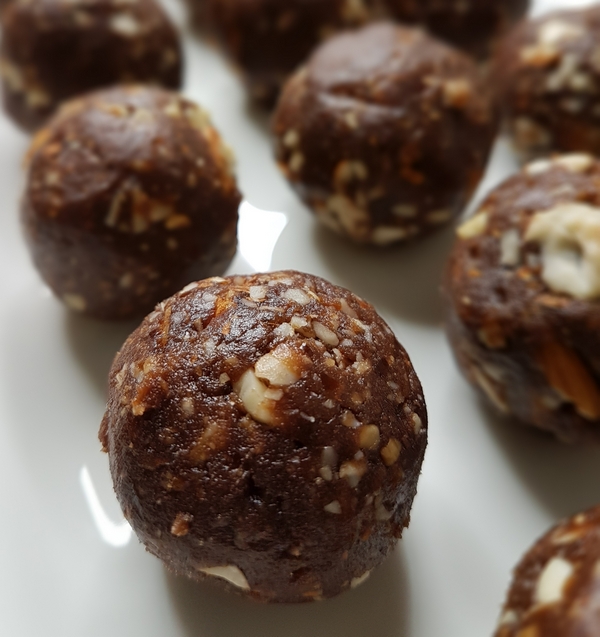 Choc-Peanut Bliss Balls
Finally! A Bliss Ball that is really tasty! The combination of dates, peanut butter and cocoa is a winner. Enjoy a treat that is completely gluten and guilt free!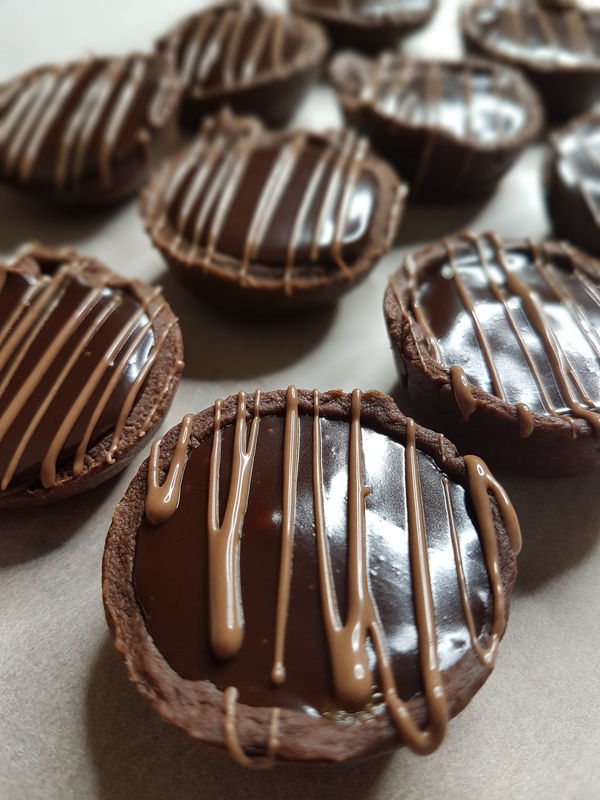 Chocolate Caramel Tarts
These are wicked little treats with three tempting layers of chocolate pastry, chewy caramel and dark chocolate ganache. Each element is a perfect balance, creating a decadent indulgence that is not too sweet. Perfect for high teas, parties or an Easter spread.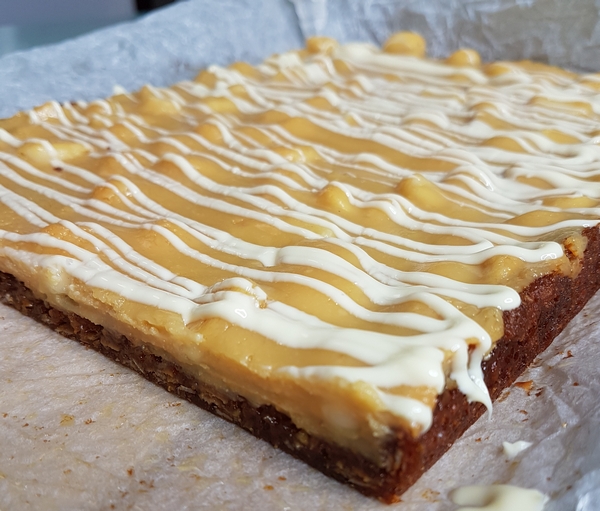 Caramel Anzac Slice
If you haven't guessed by now, I love caramel! Inspired by Anzac Day, I have created a slice that incorporates three of my favourite things – Anzac biscuit, gooey caramel and chunky macadamia nuts! I know. Pure genius.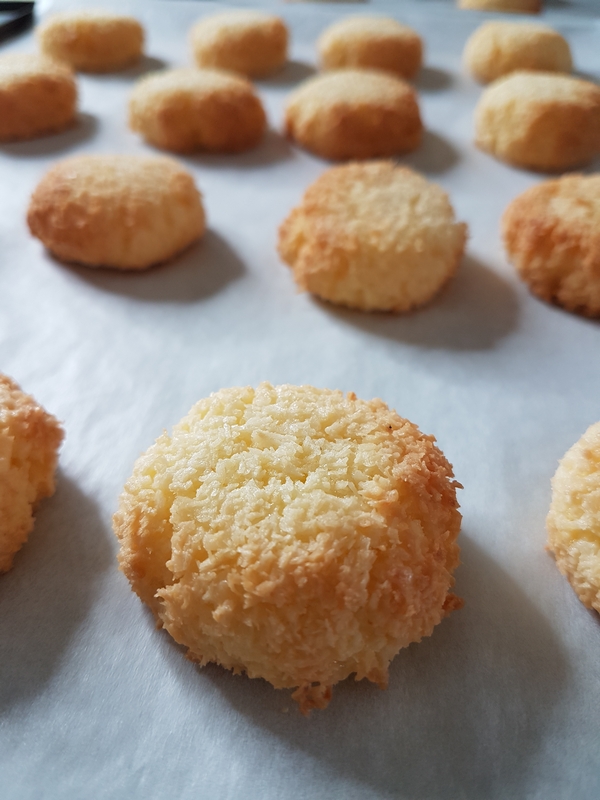 Coconut Macaroons
One of my gluten free go-to recipes. These delicate biscuits are delightfully chewy with a crunchy shell. Three main ingredients is all it takes to whip up a moreish treat that is perfect for morning or afternoon tea. I find my special combination of essences really enhance the coconutty flavour. A perfect project for kids in the kitchen.
Keto Coconut Macaroons
These are a perfect low sugar, low carb sweet treat for morning or afternoon tea! The intense coconut flavour is simply delicious, and this snack is super easy to make. Pop them in your lunch box – these macaroons keep you feeling full. How wonderful to enjoy a guilt-free sweet treat while on a diet, knowing that you aren't compromising on flavour!