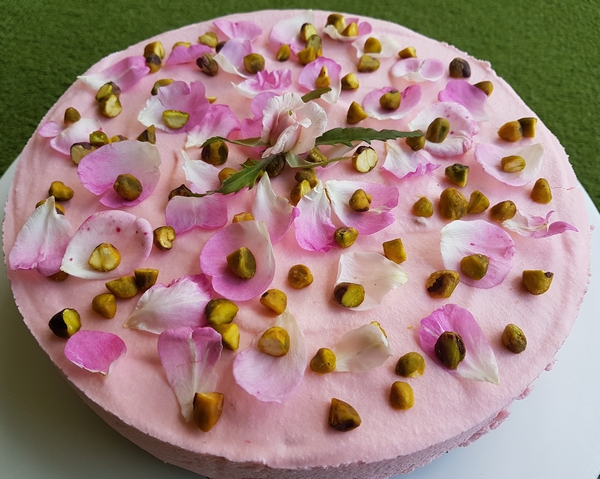 Rose and Pistachio Cheesecake
This stunning cheesecake is super easy to make and decorate. Hints of rose essence in chewy pieces of Turkish Delight, gives this cake a Middle Eastern flavour. If you want to wow your guests, this recipe is perfect for dinner party dessert.
Choc Orange Cheesecake
This sexy no-bake cheesecake is one to impress your guests. Four delicious layers, but not too sweet. The crunchy choc-orange base is layered with an orange gel made from Fanta. The smooth filling is sweetened with condensed milk and a fresh burst or orange juice and zest. Top it off with a dark chocolate ganache and wait for your guests to moan in delight at their very first bite! 
Biscoff Cheesecake
Easily my favourite cheececake. Quick and easy no-bake recipe and always a stunning outcome. Smooth and creamy filling over a crunchy base of Biscoff biscuits, topped with a Caramilk ganache. Not too sweet, and very moreish. Just can't get enough of that buttery, cinnamon taste sensation!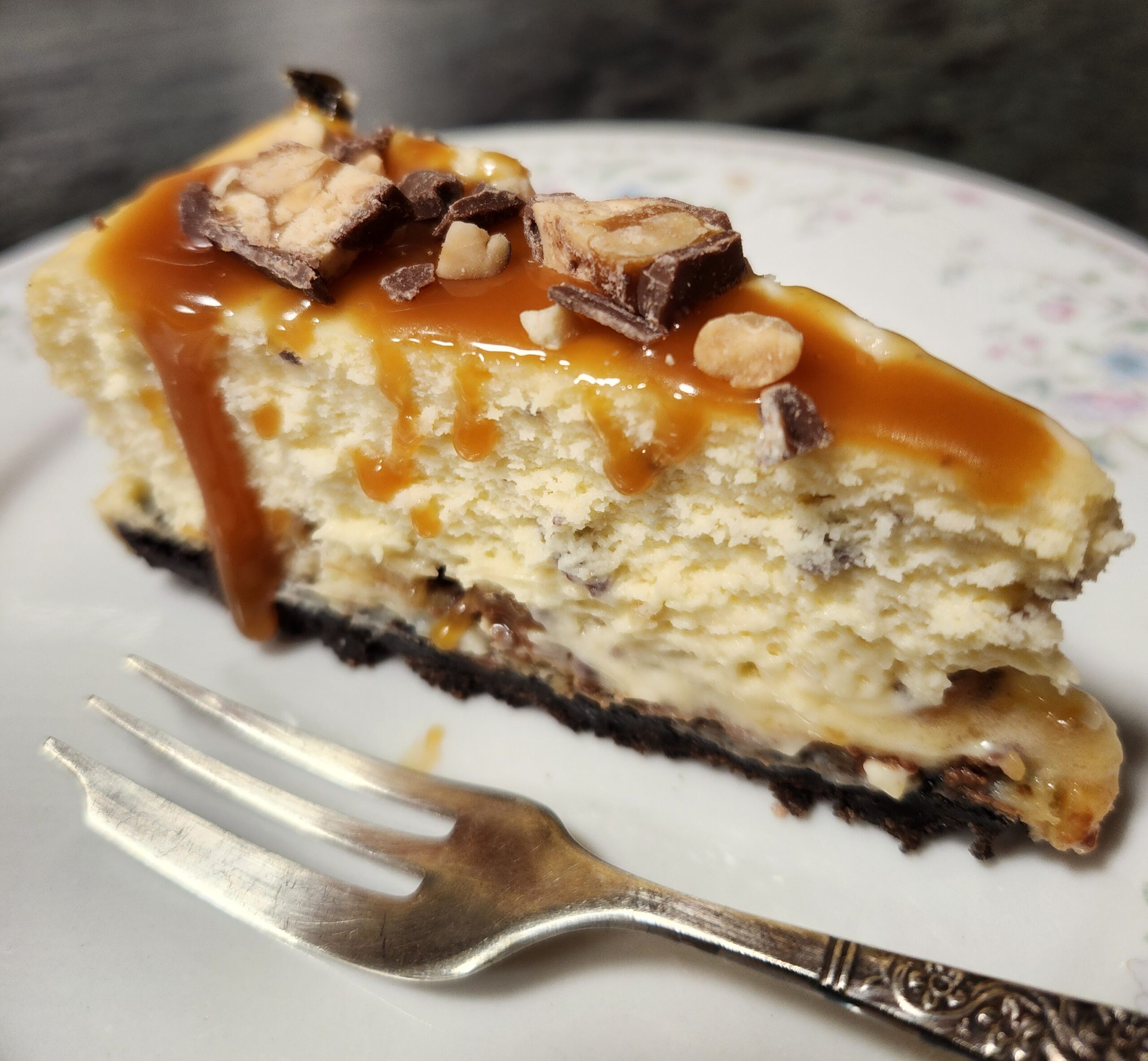 Baked Snickers Cheesecake with Salted Caramel Sauce
The definition of decadence! If you love Snickers, you must try this recipe! The chocolately base comes from crushed Oreo biscuits and the cheesecake filling is oh-so smooth and studded with chunks of Snickers. But perhaps the hero of this dessert is the salted caramel sauce. It provides the perfect finishing touch!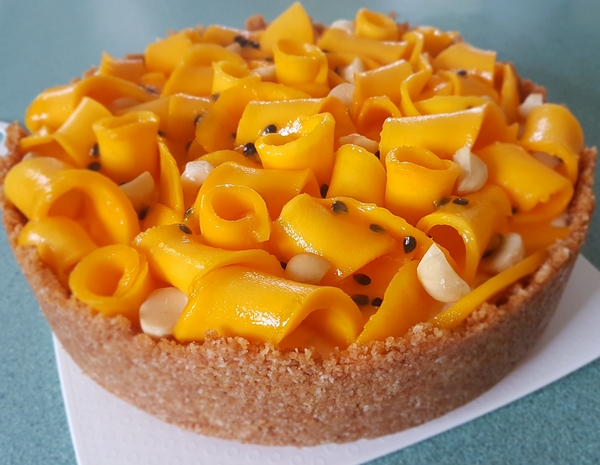 Mango and Macadamia Nut Cheesecake
Smooth and creamy, simple to make and a stunning outcome that is sure to wow your guests. A tropical combination of mango and macadamia nuts makes it a perfect dessert for summer.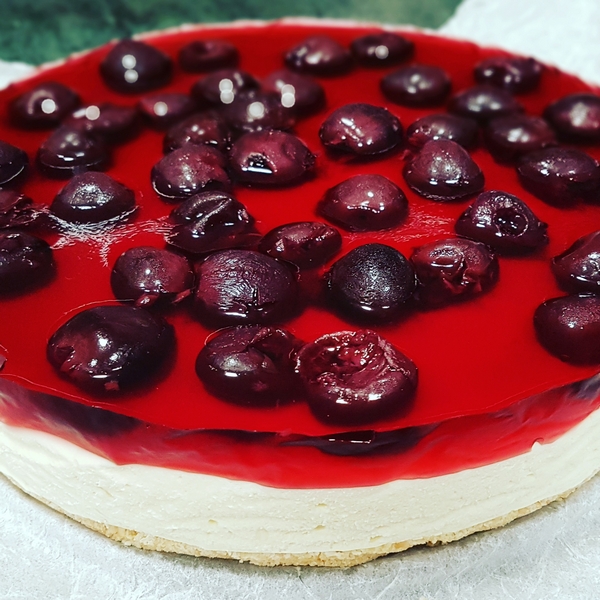 Dark Cherry Cheesecake
This stunning dessert is sure to wow your guests! A smooth, lemony filling on a crunchy base, topped with a generous layer of Port Wine jelly jewelled with dark cherries. Sounds indulgent right? Yet this cheesecake is not too sweet or heavy – a perfect end to a great meal. You'll be surprised how easy it is to make. Get creative and try different fruit-and-jelly combinations for the top layer!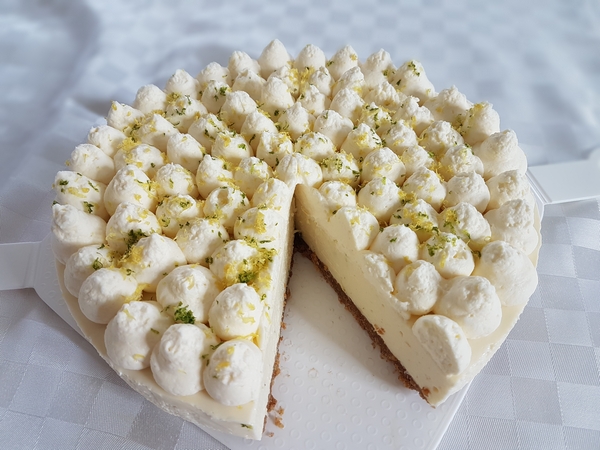 Classic Lemon Cheesecake
This is a baker's must-have recipe. The balance of flavour and texture is just right. Light, smooth and creamy – a touch of zest and not too sweet. This is the perfect end to a delicious meal, and a dessert to please everyone at your table.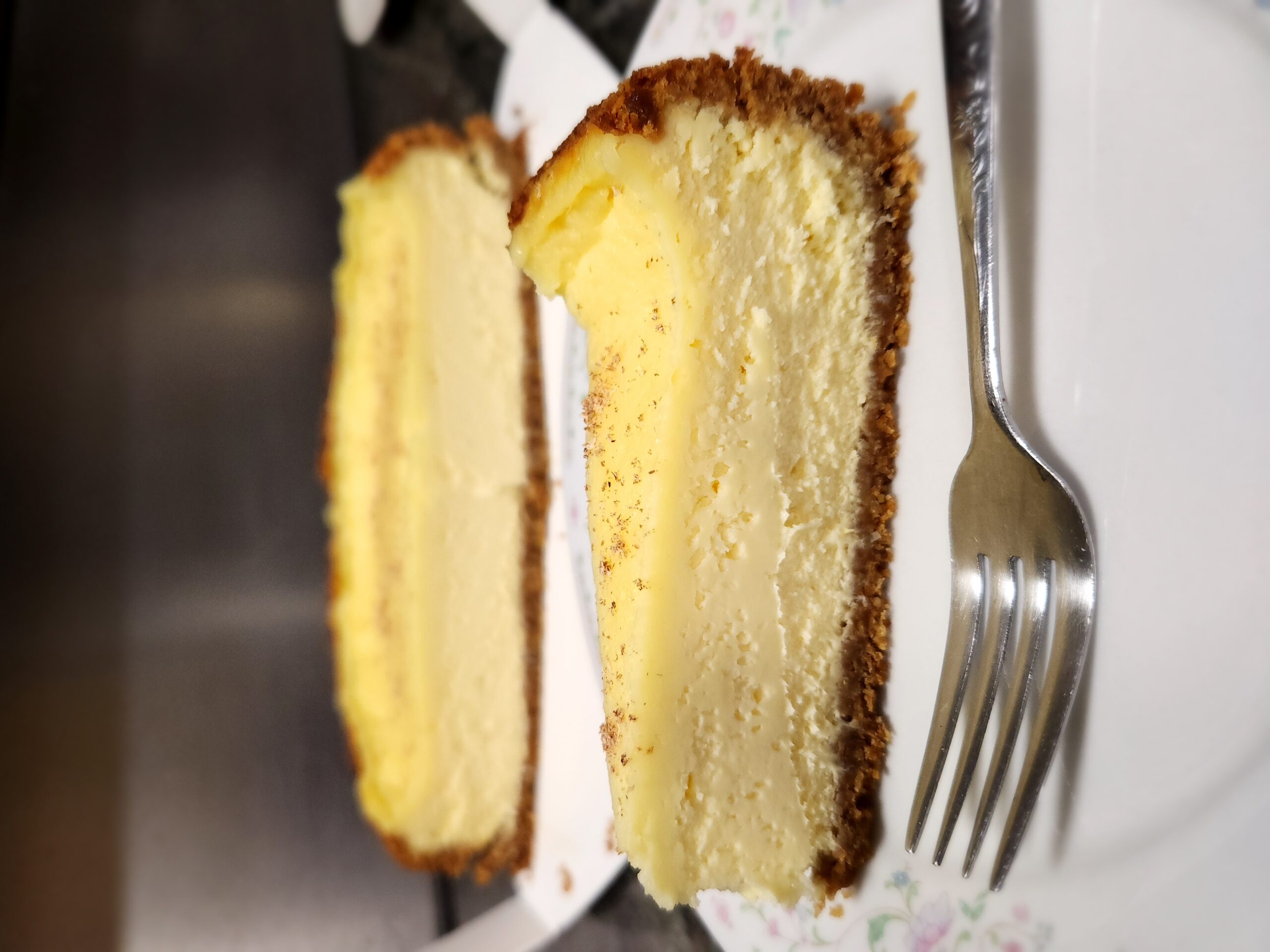 Classic New York Ceesecake
This baked cheesecake is like no other. The filling is silky-smooth like so many other baked cheesecakes are not. The flavour is simple and stunning – hints of lemon, ginger and nutmeg. Not too sweet or heavy, this cheesecake is a delicious and light way to end a meal. Or, cut a bigger piece and indulge with an afternoon coffee! 
Toblerone Cheesecake
This dessert is a sure crowd pleaser and one of the easiest cheesecakes you will ever make! A no-bake, no fuss recipe that turns out smooth, creamy and delicious every time. Anyone who loves to entertain needs a reliable dessert like this one in their collection!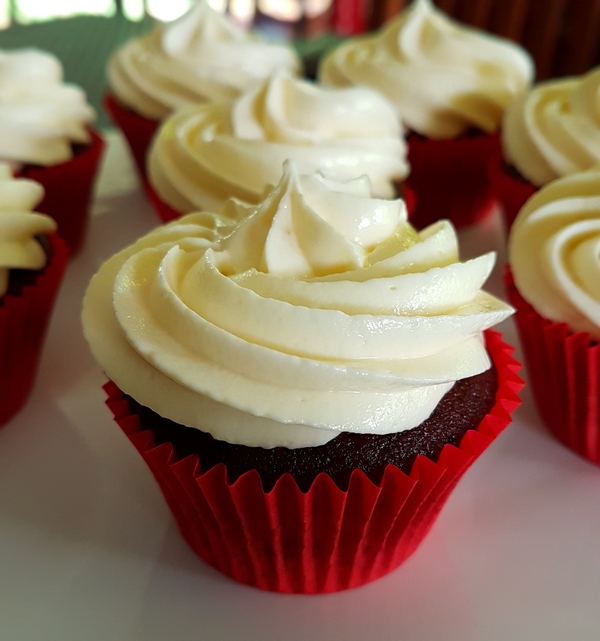 Red Velvet Cupcakes
A morning or afternoon tea favourite! This recipe is an infallible, simple melt and mix. The cake is always spongy and moist, while the cream cheese frosting marries perfectly with the cake's chocolate flavour. Visually stunning, easy and delicious!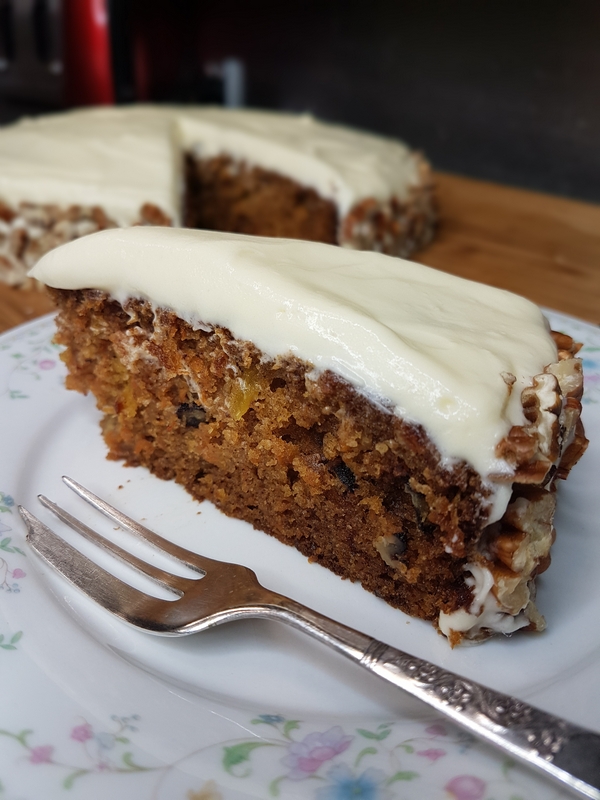 Carrot Cake
The BEST Carrot Cake recipe is MY Carrot Cake recipe. The cake itself is always light, spongy and moist, topped with a delicious and zesty cream cheese icing that gives the cake that touch of sweet without being too sickly. Pecan nuts are studded throughout the cake, providing extra crunch – but the hero of the cake is the addition of crushed pineapple. It ensures the cake stays moist, without compromising that traditional, spicy carrot cake flavour.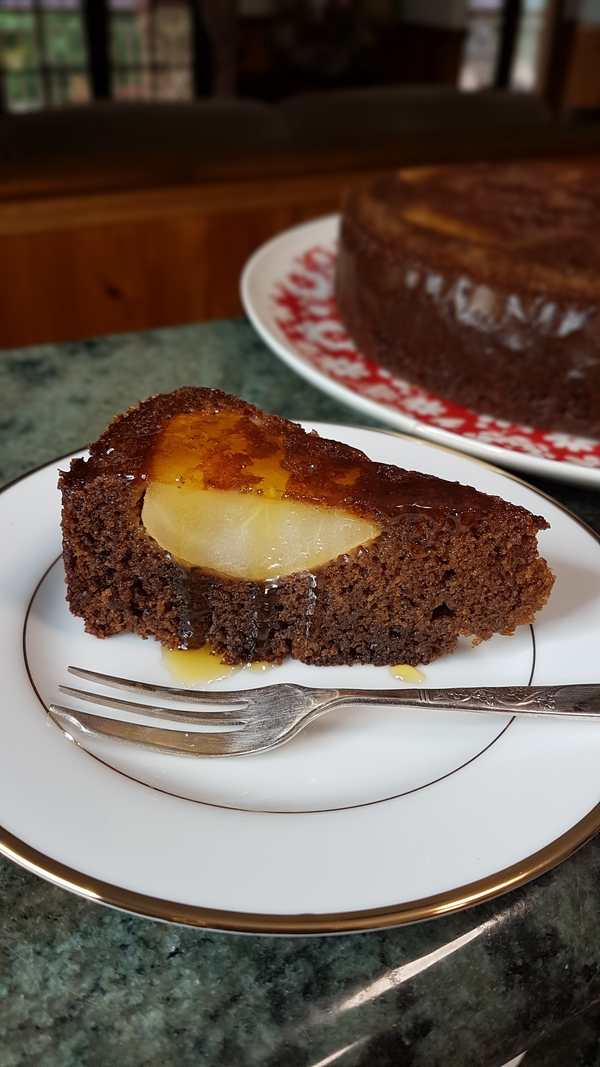 Spiced Pear and Treacle Cake
This cake is a little bit fancy and very indulgent. The subtle mix of ginger and cinnamon work in so perfectly with sweet pear and the rich, caramelised flavours of treacle and golden syrup. This cake looks impressive and it is very versatile – serve the cake warm with a dollop of cream and an extra drizzle of syrup, or serve it as an indulgent dessert with ice cream or custard.
Ultimate Scones
Perfect scones are easy to master! Follow my recipe and simple tips to achieve light, fluffy and buttery scones that will go down a treat at your next gathering. Simple and so satisfying!
Panforte
This is an Italian cake that is enjoyed at holiday times. The word 'panforte' literally translates as 'strong bread,' referring to the cake's dense texture and its bold flavours of an exotic blend of dried fruits, nuts, spices, honey and dark chocolate. In my opinion, this is the taste of Christmas! This cake is best served in thin slices, accompanied with a cup of coffee. Perfect as a homemade Christmas gift, Panforte lasts for a long time when stored in the fridge.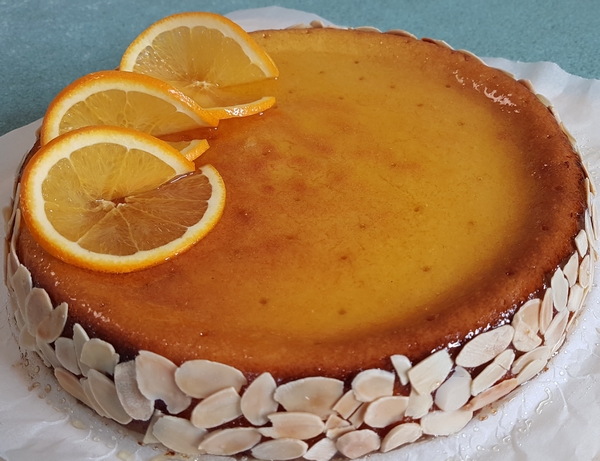 Orange and Almond Cake
Orange and Almond cake is gluten free as it is made on almond meal. This is a simple recipe that promises a delicious cake, made moist by an orange syrup that is drizzled on top. Crunchy flaked almonds and a dollop of chantilly cream finish this decadent cake off nicely.
Buttercream Icing
Lately I was asked to demonstrate how I incorporate multiple colours when I ice my cupcakes. I made the video, so here is the accompanying recipe for a basic buttercream icing.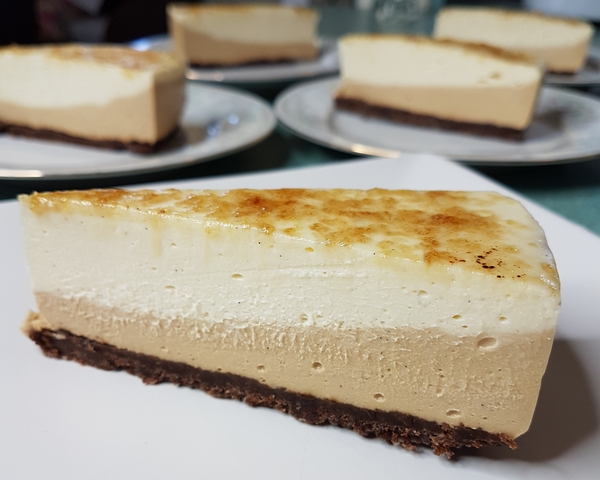 Coffee and White Chocolate Cheesecake
This spectacular dessert combines subtle coffee and white chocolate flavours – not too sweet – with a chocolate biscuit base. Bring a little theatre to the table by adding a brulee top. Non-baked cheesecakes like this one are a breeze to make and can easily transform into a gluten free recipe if you use GF biscuits for the base. Very versatile!
Ultimate Chocolate Cake
This is the perfect celebration cake or it also makes a decadent dessert, especially if it is slightly warmed – the ganache oozes and a scoop of vanilla ice cream just tops it off! This cake is sandwiched with the triple whammy – chocolate ganache, chocolate buttercream and top-coated with chocolate mirror glaze. A chocoholic's dream!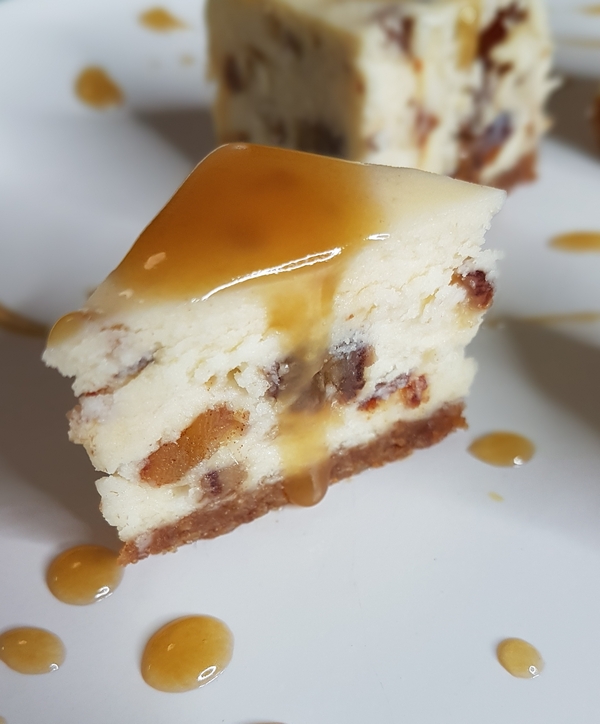 Sticky Date Cheesecake
Sticky date pudding crossed with a classic baked cheesecake – a clever spin on everyone's favourite dessert! Sticky date cheesecake is delicious, especially when served with warm caramel sauce and hey, why not go all the way and add a scoop of vanilla ice cream?
Delicious Date Cake
My Nanna's Date Cake recipe is an absolute winner! Spongy, light and moist with an intense caramel flavour hit from those dates. The Sri Lankan twist to this recipe is the addition of chopped cashew nuts, creating variety of texture with a scattered crunch. Enjoy the versatility of eating this cake as a pudding if you desire – simply warm it up and serve with custard or vanilla ice cream.
Love Cake
Love Cake is a popular treat in Sri Lanka, reserved for special occasions and celebrations. The complex and delicate flavour combination of cashew nuts, honey, cinnamon, nutmeg, vanilla, rosewater, lemon and almond essence, creates an ultimate exotic taste sensation!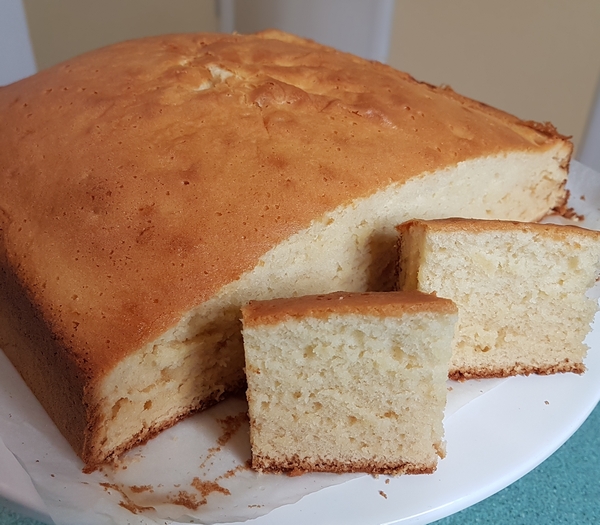 Never Fail Cake
A basic vanilla cake recipe that everyone needs in their collection – super easy and always turns out light, fluffy and moist. Perfect for when you just want a tasty slab cake to decorate for birthdays and celebrations!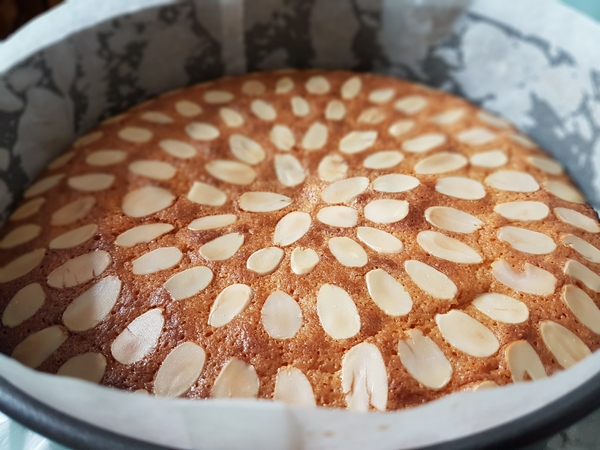 Almond Coconut and Vanilla Cake GF
This cake is light and delicious! It is a breeze to make and it's gluten free. One of my favourite choices when I am catering for my GF friends and family. I like to serve it warm with a dollop of vanilla ice cream, but it is also yummy just the way it is! Perfect for morning or afternoon tea.
Persian Love Cake
Delightfully different, combining exotic flavours and spices to create a gorgeous treat for morning or afternoon tea. Although the origin of this cake is often disputed as not being Persian at all, the delicate flavour combination of cinnamon, honey, rose water, almond essence, nutmeg and lemon is characteristic of Iranian cuisine.
Easy Date Loaf
This is a recipe I have shared with many friends over the years. This is a simple, reliable recipe that you will return to time after time. This loaf always turns out moist and it keeps well. Medjool dates and brown sugar help create a caramel flavour. Best eaten warm with a good spread of butter.
Triple Chocolate Cheesecake
This cheesecake boasts 3 layers of chocolatey goodness. The top layer of ganache gives this dessert the finishing touch – visually and in terms of flavour. I love a good baked cheesecake, as the texture of the filling is always so smooth. This recipe is the definition of decadence. You don't need a big slice as it is quite rich.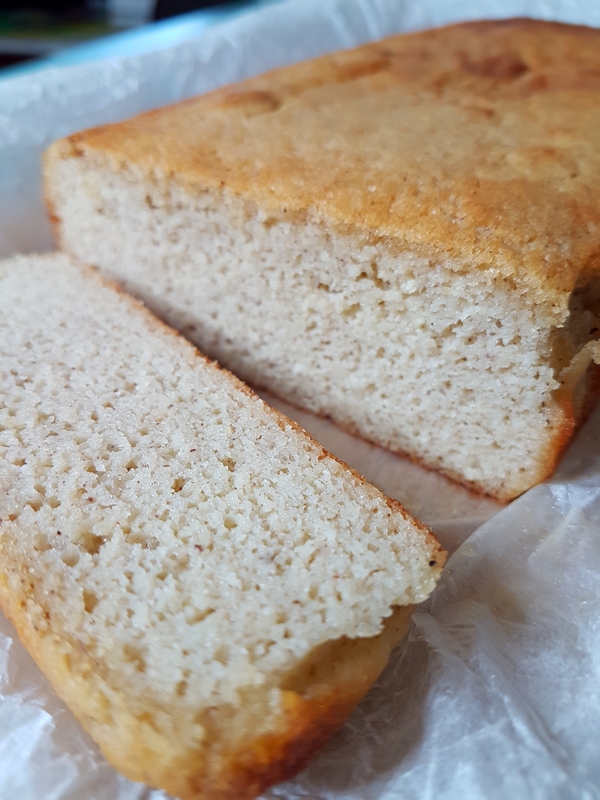 Keto Lemon Cake.
This low sugar, low carb treat is perfect for an afternoon pick-me-up with a cup of tea or coffee. The trick to succeeding in a Keto (or any) diet, is to feel as though you are not missing out on any treats you usually enjoy. A piece of this delicious, moist cake feels a little bit naughty, but you can be sure it is completely guilt free!
Strawberries and Cream Cheesecake
White chocolate cheesecake on a shortbread biscuit base, topped with strawberries poached in vanilla sugar syrup. Oh my! You HAVE to try this recipe. It is sure to impress your dinner guests – not too sweet and very, very smooth. This is cheesecake bliss.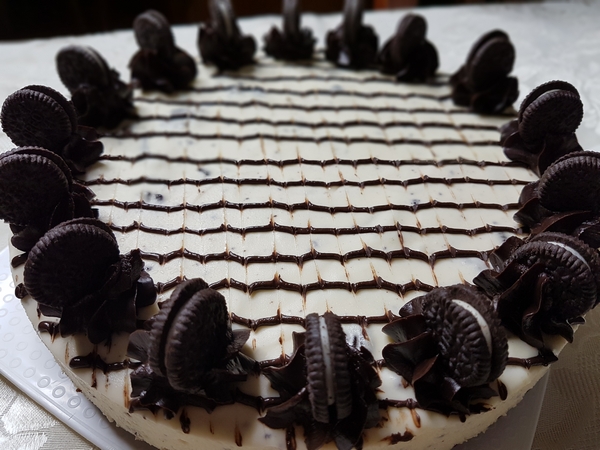 Cookies and Cream Cheesecake
Cheesecake bliss! A no-bake, smooth white chocolate cheesecake, freckled with pieces of Oreo cookie. One bite and you're in Cookies and Cream heaven! Easy to make and sure to please your family and friends.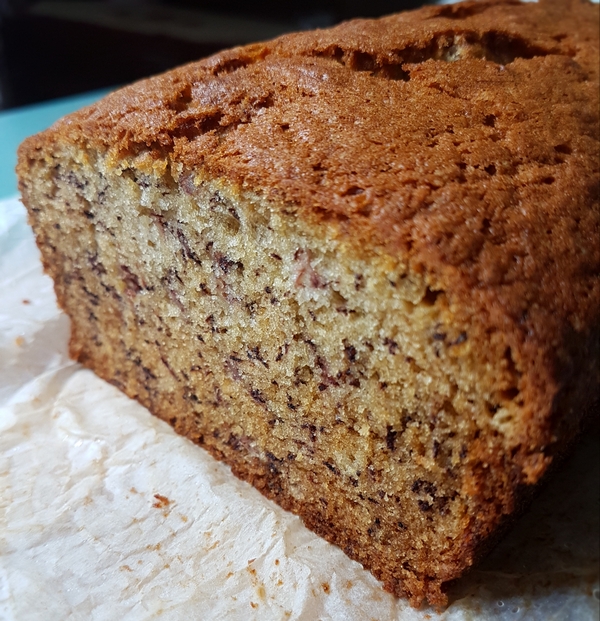 Banana Loaf
This is the best Banana Loaf recipe I have ever made! It is easy to make and turns out perfect every time! Soft, moist and best served warm with a generous spread of butter. Perfect for morning or afternoon tea on cold days.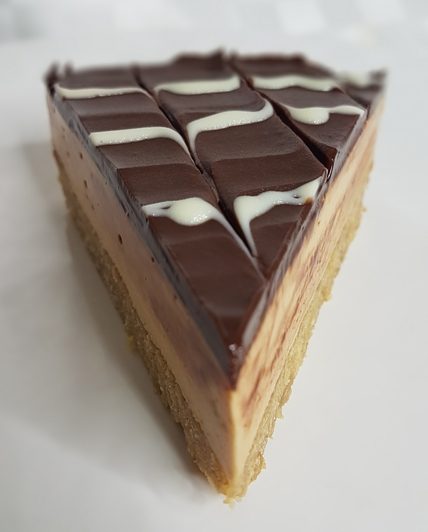 Caramel Cheesecake
My Caramel Cheesecake is a dessert adaptation of a classic Caramel Slice. So easy to prepare and dangerously delicious!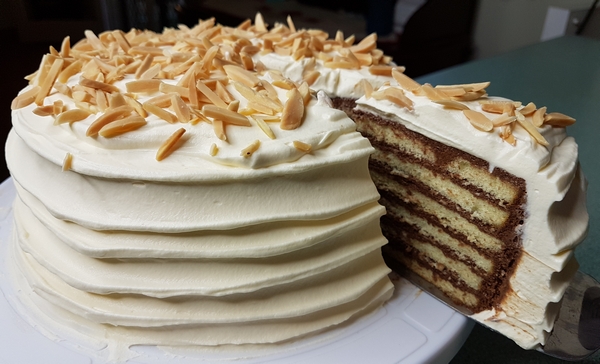 Chocolate Party Cake
This celebration cake is the perfect entertainer! Layers of sponge cake sandwiched with a dark chocolate and Sweet Sherry mixture, all smothered in Chantilly cream and topped with roasted almonds. Quick and easy to make and assemble. The outcome not only tastes sensational, but it looks pretty darn impressive too! This cake is perfect if you want it to double as a dessert.