Chicken Chilli Fry
Chilli Fry is a Malaysian style dish that can be made with chicken, pork or lamb. Sticky, sweet and spicy – your choice of meat is cooked in a thick, glossy soy sauce coating. This dish is best served with fried rice or noodles.
Creamy Mediterranean Chicken
This is a delicious pasta dish that is sure to become your new family favourite. The combination of savoury flavours in this recipe, makes it dangerously moreish. A great dinner for the kids who love pasta – concealing hidden vegetables and greens. Choose your favourite pasta to partner up with this creamy sauce – penne, linguine or spaghetti – any would be fine. Be prepared to make this dish time and time again, because I guarantee your family will be requesting it!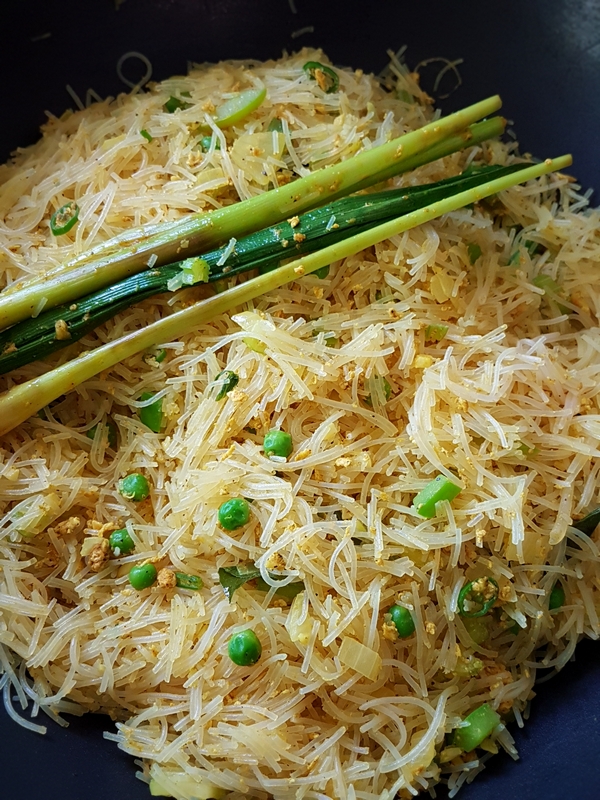 Mum's Delicious Noodles
A quick and easy noodle dish that packs a punch of flavour. Made on rice vermicelli noodles with aromatics such as curry leaves, lemongrass, pandan and cardamom. Tumeric gives this dish colour. Eat on their own or as an accompaniment with a curry or stir-fry.
Trio of Dips
Corn Relish Dip, Beetroot & Cashew Dip and Artichoke Dip are three of my all time favourite entertaining dips because they are not only delicious, but so darn easy to prepare and freeze ahead of time if need be. (The artichoke dip is particularly addictive!)
Ham Ball
This is a tasty alternative to your regular dips. If you are entertaining and you want to treat your guests to something delicious and different – then try this recipe! Serve with a selection of crackers and watch it disappear right before your eyes. You'll be sharing this recipe with your family and friends – guaranteed!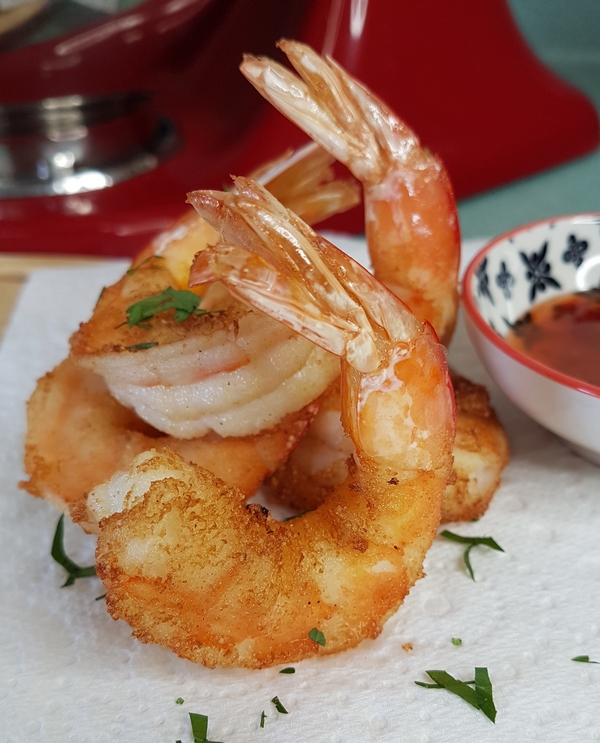 Tempura Prawns
Terrific Tempura Batter is quick and easy to make. Deep fry your favourite meat and/or vege selections and serve while it's hot and crunchy with a choice of yummy dipping sauces. Perfect finger food for parties, barbeques and get-togethers.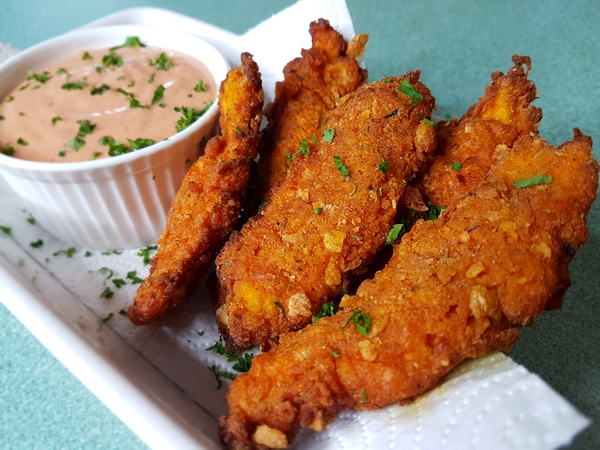 Spicy Chicken Strips
Crunchy and delicious strips of tender chicken, with a tangy dipping sauce. This is the perfect snack for anyone who loves fried chicken (and those who can handle a little heat!) It's my version of KFC's Hot & Spicy … only it's better! Recipe can be slightly altered to become gluten free.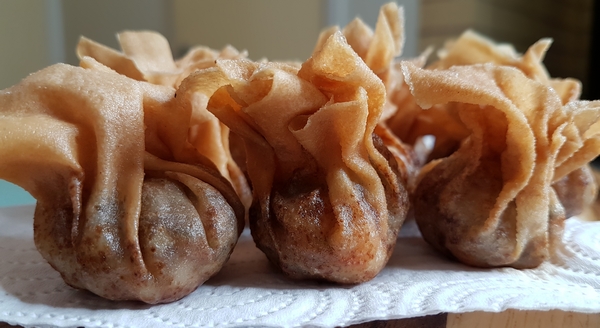 Gold Purses
Gold Purses (Kra Pao Tong) are a delicious little deep fried Thai snack or appetiser. This classic dish is often listed as an entrée at your favourite Thai restaurant, but now you can make them at home because they are super easy! Perfect for entertaining. They go well with a few drinks and a good quality sweet chilli dipping sauce.
Moussaka
I am no Greek food expert, and this recipe may not be 100% authentic, but whenever I make it, people ask me for the recipe! My version of Moussaka is so savoury and moreish. A brilliant mid-week dinner that will leave everyone satisfied and plenty left over for lunches the next day.
Chicken Sharwarma
Discover something new! Sharwarma is the Arabic version of a Turkish doner kebab. Marinate chicken tenderloins in a delicious blend of Middle Eastern spices, then shallow fry. Accompanied with a special yoghurt sauce, lettuce, tomato and onion – these wraps make a perfect, easy mid-week meal!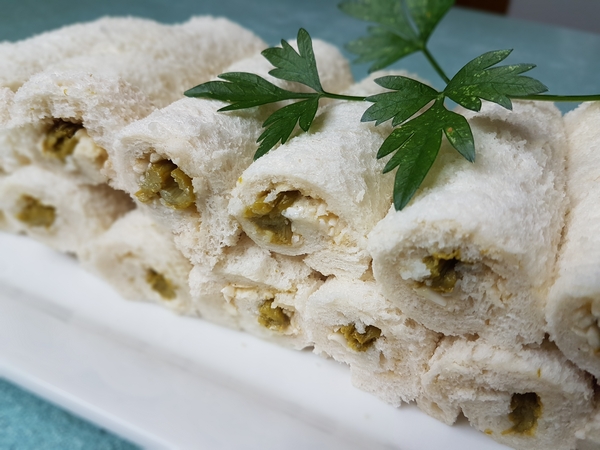 Cheese and Asparagus Rolls
My Aunty would make Cheese and Asparagus Rolls every time we had a family get together – so for me, this little snack brings back memories of good times from my childhood. A few simple ingredients, yet these rolls are super tasty and ridiculously moreish! Easy to prepare finger food at its finest!
Curried Egg Bread Cases
Bread Cases are a family favourite! These savoury finger food snacks always go down a treat at a party, BBQ or any social gathering. Crunchy toasted cases are filled with a creamy curried egg mixture. Served straight out of the oven, these snacks never last long!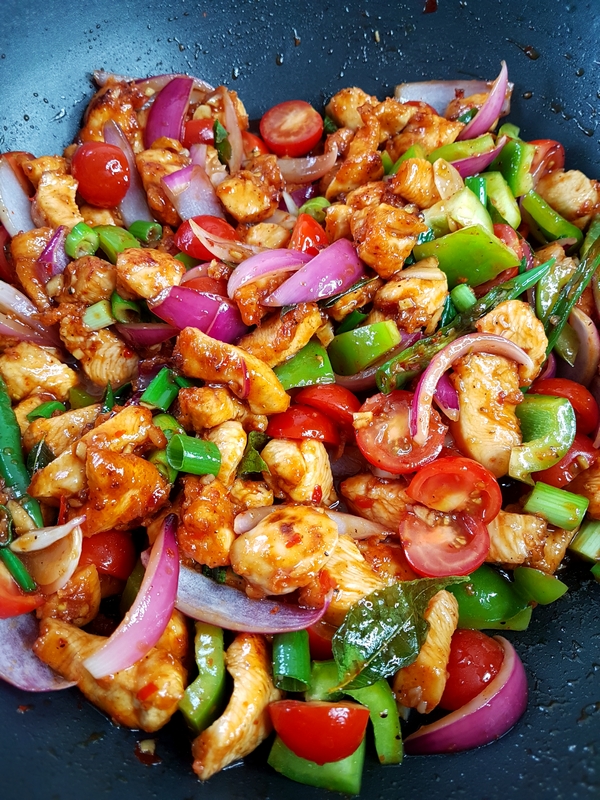 Devilled Chicken
This is a wicked little stir-fry that is seriously tasty! Try it once, and I promise you – it will become a weekly routine. If you like it hot – you must make this! If you're not a fan of heat – you also must make this (just tone down the chilli factor). You will feel such a sense of accomplishment when your family are raving about how delicious this dish is (and what an amazing cook you are!)