Essential Curry Ingredients
Not a recipe, but some insight into the most important ingredients that go into making curry. Grow your own to have them fresh and on hand whenever you need them. Turn a good curry into a sensational curry when you have the right ingredients!
Sri Lankan Roasted Curry Powder
I haven't bought packaged curry powder in years… not when my Mother makes it from scratch – fresh and pungent, adding intense flavour and colour to your curries.
Lamb Curry
This is Mum's Sri Lankan curry recipe that can be made for lamb, chicken or beef. Intense flavour with tender meat and a thick gravy. Adjust the heat to your liking and make it even tastier by using home made curry powder. (See my recipe for that if you haven't already!) This recipe should be accompanied by rice and dhal to make a complete, delicious meal.
Yellow Rice
Yellow rice will jazz up your rice and curry meal! Using stock and a special blend of spices and aromatics, your rice will become the hero of the dish. So tasty, you will enjoy eating it on it's own! Simple to do and the outcome is outstanding.
Dhal
Dhal is a dish made from lentils. It is the perfect accompaniment to your rice and curry. This delicious recipe is quick and easy and versatile too. Try adding par-boiled potato pieces or spinach as a way of adding more vegetables to your meal.
Pol Sambol
Pol Sambol is a traditional Sri Lankan taste sensation! It is usually eaten as an accompaniment with a main meal of rice and curry. 'Pol' in the Sri Lankan language means 'coconut,' and although I have made this with freshly grated coconut, the recipe can also be adapted to use desiccated coconut. Savoury, spicy, salty, tangy – it is a unique mix of flavours that results in serious addiction.
Godamba Roti
Godamba roti is a light, elastic flatbread from Sri Lanka. It is made with simple ingredients – flour, salt, eggs, water – but it's the ghee that gives this roti a great flavour. Being thin and pliable, these rotis are perfect for ripping and dipping into a delicious curry or dhal.
Spicy Dhal
Spicy Dhal is the name I give one of my mother's many versions of Sri Lankan dhal. This one is made with red lentils and all the essential ingredients like curry leaves and pandan to give it that authentic, intense flavour. This is a perfect vegetarian recipe, as you can add any of your favourite vegetables to the lentils and make a hearty meal out of it.
Mince Curry
Mum's mince curry recipe is superb! Fresh aromats like curry leaves, lemongrass and pandan add to the authentic curry flavour. Made with beef mince and finely diced potato, a batch of this savoury, spicy curry not only makes a great meal, but your toasted sandwiches will be transformed! Mum has been known to make this with vegetarian mince and even the meat-eaters haven't noticed. Very versatile!
Pan Rolls
Pan Rolls are a classic Sri Lankan street food treat and a solid family favourite. Thin crepe-like pancakes stuffed with curried mince, shaped into rolls, then dipped in egg, breadcrumbs and deep-fried. YUM! Crunchy on the outside, soft on the inside and bursting with flavour – enjoy hot (or cold!) and dipped in tomato chutney or chilli sauce.
Spicy Fried Chickpeas
Known as 'Kadala', this Sri Lankan street food is a favourite of mine. This gluten free snack is not only incredibly tasty, but so good for you! Savoury and spicy, this dish can be served as an accompaniment to a rice and curry meal, or as a moreish little snack that partners up so well with a few drinks at a party or get-together.
Curry Puffs
Curry Puffs are the perfect entertainer! A delicious choice for finger food and a true crowd pleaser. My savoury beef mince curry has a bit of a chili kick that can be toned down to your liking. Wrap it in puff pastry and bake until golden brown – easy and SO delicious! Make a batch and keep them in the freezer – bake them as you need them!
Sri Lankan Prawn Curry
If you are a prawn lover, you will soon be addicted to the tantalising flavours of this curry, created by a host of exotic herbs and spices. Of course this curry marries perfectly with rice, dhal and a sambol on the side, but sometimes all you want is some fresh bread or roti to dunk into the gravy. Nothing else is needed – just savour that amazing prawn flavour!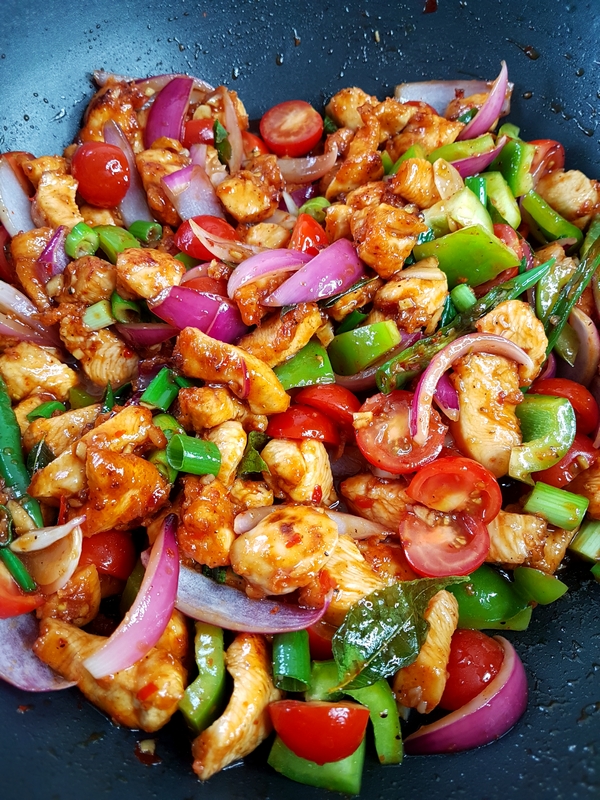 Devilled Chicken
This is a wicked little stir-fry that is seriously tasty! Try it once, and I promise you – it will become a weekly routine. If you like it hot – you must make this! If you're not a fan of heat – you also must make this (just tone down the chilli factor). You will feel such a sense of accomplishment when your family are raving about how delicious this dish is (and what an amazing cook you are!)
Vegetable Curry
There is nothing quite as comforting as a big bowl full of my Mother's Vegetable Curry and a stack of roti to soak it all up. Add your favourite assortment of vegetables. So tasty that even the most avid meat eaters will thoroughly enjoy this exotic dish!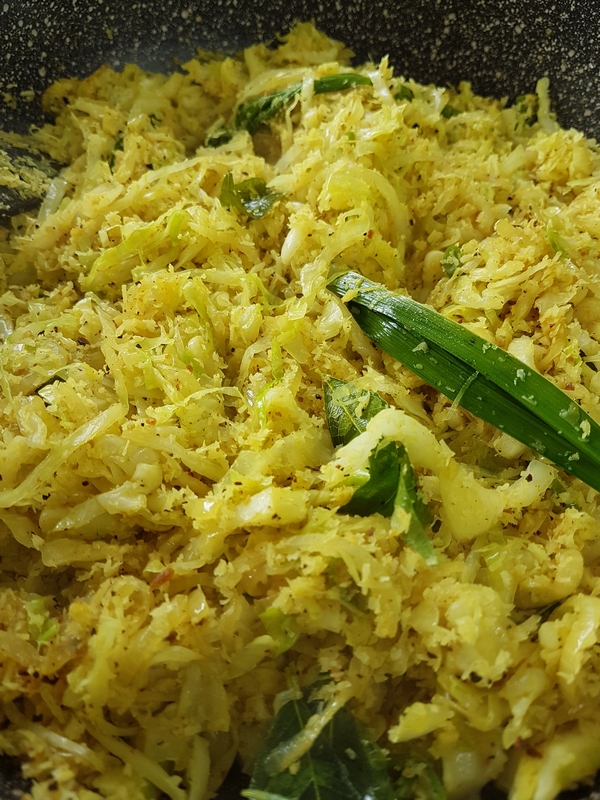 Coconut and Cabbage Mallung
The Sri Lankan word 'mallung' means "to mix up." It is a dish that usually accompanies a rice and curry meal – a stir-fry of sorts, that commonly features finely sliced leafy greens and fresh grated coconut with an exotic blend of spices and flavours. This is my Mother's delicious recipe.